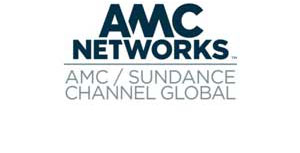 "I have been nothing but pleased with my interaction with Carlsen Resources. Their attention to  detail and ability to understand exactly what is needed in a search is second to none. From first interaction right through and beyond the placement of a candidate, Carlsen treats people on both sides of a search not like commodities but rather as individuals and they do everything a client could ask to deliver against objectives. Ann is a trusted resource and has been nothing but professional in every interaction. I highly recommend Carlsen Resources."
– Charlie Collier, President and General Manager, AMC and Sundance TV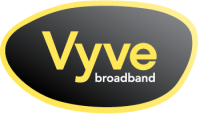 "The Carlsen team is smart, thorough and very easy to work with. Candidates are well researched and always qualified for the positions for which they are recommended. The Carlsen team knows our company and works hard to ensure our diversity objectives and chemistry/culture considerations are reflected in the candidates they recommend to us."
– Jeffrey S. DeMond, President and CEO, Vyve Broadband

"I have been impressed with the speed and efficiency offered by Ann and her team, as well as the quality of candidates sourced. We had a difficult role to fill that they helped us to close within 120 days. Actually, that time would have been shorter if we hadn't started recruiting over the holidays! The team is thorough and yields excellent results. I would definitely use Carlsen Resources again."
– Cheryl Middleton Jones, SVP, Human Resources at Scripps Networks Interactive
"Renee Hauch and her team masterfully handled the process for recruiting the VP, Social Media position at Crown Media, for which I was ultimately chosen. They asked intelligent questions about my background, prepped me for each interview, and consistently checked in with me along the way, building a rapport that now feels more like a friendship.  It was a complete pleasure working with Renee and her team.  I would highly recommend Carlsen Resources to any executive looking to make their next move, and any corporation seeking out the right professional candidate."
– Angela Megrey, Vice President, Social Media, Crown Media

"Going through the process of finding a new job can be extremely stressful and trying. And often the experience can be a positive or negative one depending how the employment recruiter handles this painstaking and delicate process. I have been through a number of these searches in my career, but I can honestly say I have never worked with a better, or more professional headhunter than Renee Hauch.  Renee is extremely communicative, supportive and honest every step of the way. You feel that, no matter where the roller coaster may take you, Renee will guide you. I can't say enough positive things about Renee and my experience working with Carlsen. Of course, getting the job always helps make the experience a much more positive one, but I know even if it hadn't come through, Renee would have been there to help me deal with the disappointment in a personal and supportive way. Renee is simply the best in the business, and I would highly recommend her to anyone, at any level, looking for a new job opportunity. A+"
– Eliot Goldberg, SVP, Unscripted Programming, AMC

"Carlsen is extraordinarily effective in researching, vetting and ultimately identifying the best candidates for critical executive positions. They are hands on and committed to making sure the fit is right for both the individual and our company, regardless of the complexity of the search or the length of time that is required."
– John Lansing, Former President/CEO, CTAM; Former President, Scripps Networks

"Whether my need is a senior executive to run a business, or a specific functional requirement, Carlsen has literally always come through for me."
– Jeff Shell, Chairman, Universal Filmed Entertainment, NBC Universal, Inc.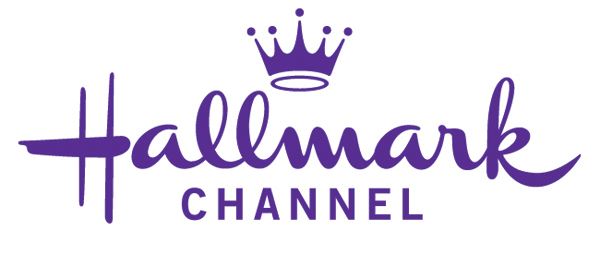 "10 Distinctive Characteristics of the Carlsen Resources Experience:
Immediate development and adherence to timelines

Listening and acting upon stated objectives regarding the ideal candidate profile

Remarkably accessible

Plethora of candidates presented through stellar relationships and knowledge of people that the Carlsen team brings to the search process

Prompt and concise feedback

Honest assessments provided across multiple facets of search, including: the marketplace's perception of our product and professionalism; our own reputation from the candidate's point of view; full, candid and unbiased disclosure of candidate's strengths and weaknesses

Concerted and dedicated effort to match the culture with the candidate

Complete willingness to shift mentality and priorities on the fly

Follow-up throughout the interview process to ensure that all relevant issues are addressed

Unparalleled professionalism"
– Bill Abbott, President, CEO, Crown Media/Hallmark Channels

"Carlsen Resources is THE go-to executive search firm in the media industry. Thorough, diligent, dedicated and passionate are just some of the adjectives that spring to mind when thinking about Team Carlsen. They offer experienced, expert and insightful consultation and guidance, while matching the industry's best talent with just the right opportunity."
– Evan Shapiro, EVP Digital Enterprises, NBC Universal; Former President of Participant Television, Participant Media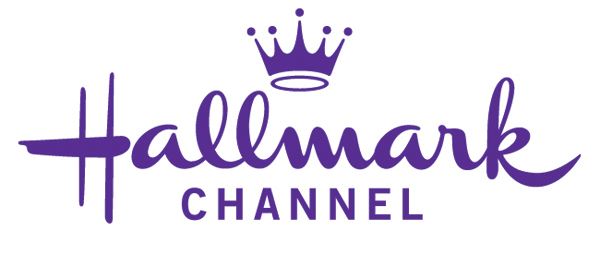 "Carlsen Resources is a first class operation. They are 100% completely thorough in their searches, start to finish; outline exactly how the process works for both the candidate and employer; fully manage expectations and timelines, and have a deep understanding of many areas of the business – marketing, sales, research, technology, HR, PR and more. Carlsen is trustworthy, respected, reliable and enthusiastic with a network of connections and contacts that are second to none. Carlsen is an asset to both the candidate (helps prep) and the employer (knows the right fit) and has wonderful follow-up (i.e. check in on candidates/employers months after a placement has been done). They are a fantastic team and totally professional."
– Susanne McAvoy, EVP, Marketing, Creative and Communications, Hallmark Channel
"Finding the right talent and fit for any role requires understanding of the industry, the company and the candidate. Carlsen Resources was able to successfully deliver in all of these areas."
– Charley Humbard, President and Founder, UP TV
Carlsen Resources is proud to be a Women-Owned Business
Mission Statement
To earn our reputation of being and finding the 'best people in the business' by providing the strategic advantage that builds and grows exceptional companies and careers.